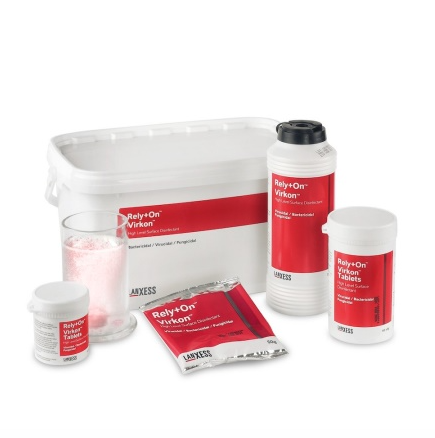 From £128.00
Virkon
Rely+On™ Virkon™ Disinfectant
The broad spectrum formulation of Rely+On™ Virkon™ is unique. No other disinfectant has the same powerful composition or extensive portfolio of performance and safety testing data. It combines application flexibility with broad spectrum efficacy, on hard surfaces, and in the face of organic challenge. These qualities make Rely+On™ Virkon™ the disinfectant of choice for use in medical facilities, pathology and biosafety containment laboratories.
Independently proven highly effective against over 100 strains of virus in 22 viral families, over 400 strains of bacteria, and over 60 strains of fungi and yeast using a wide variety of contact times, temperatures and organic challenge levels
Unrivalled spectrum
Built-in colour indicator of strength
Resistant to inactivation by organic material
Contains a surfactant - combines cleaning and disinfection in one operation
Avoids the problems of pre-cleaning which spreads infection
Tablets are convenient to store and easy to handle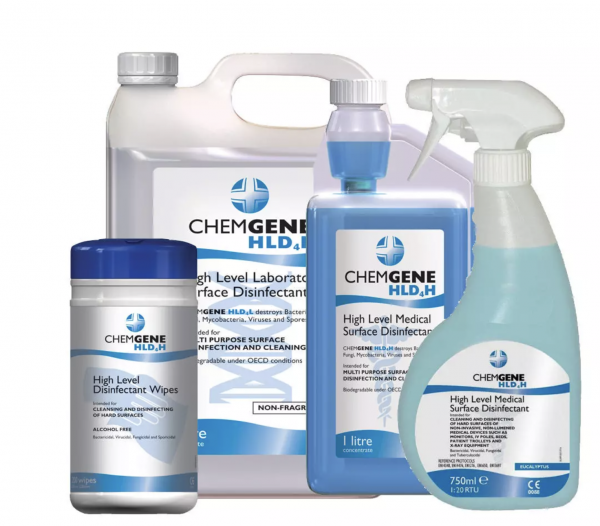 From £66.50
Chemgene
Chemgene™ High Level Surface Disinfectant
Combines enhanced active ingredient molecules with micelle cleaning technology to provide swift penetration of the cell walls to ensure rapid cell death. Chemgene™ High Level Surface Disinfectant ensures that cell death is achieved rather than just suspending activity.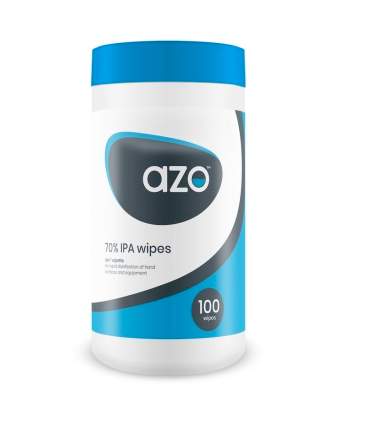 From £5.50
Azo™ 70% IPA Wipes