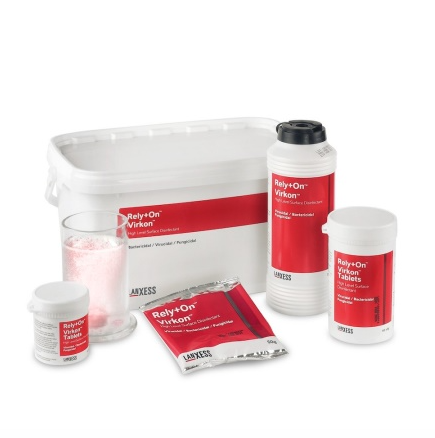 From £128.00
Virkon
Rely+On™ Virkon™ Disinfectant
The broad spectrum formulation of Rely+On™ Virkon™ is unique. No other disinfectant has the same powerful composition or extensive portfolio of performance and safety testing data. It combines application flexibility with broad spectrum efficacy, on hard surfaces, and in the face of organic challenge. These qualities make Rely+On™ Virkon™ the disinfectant of choice for use in medical facilities, pathology and biosafety containment laboratories.
Independently proven highly effective against over 100 strains of virus in 22 viral families, over 400 strains of bacteria, and over 60 strains of fungi and yeast using a wide variety of contact times, temperatures and organic challenge levels
Unrivalled spectrum
Built-in colour indicator of strength
Resistant to inactivation by organic material
Contains a surfactant - combines cleaning and disinfection in one operation
Avoids the problems of pre-cleaning which spreads infection
Tablets are convenient to store and easy to handle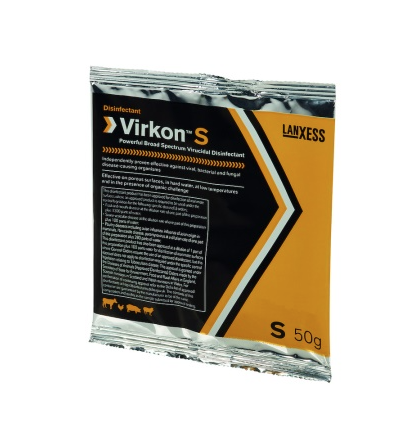 From £116.00
Virkon
Virkon™ S Disinfectant
Virkon™ S was originally developed to specifically address the practical biosecurity requirements of modern-day farming and livestock production. The powerful capabilities of peroxygen-based chemistry in the formulation of Virkon™ S provide a broad spectrum of efficacy with specific focus against viral disease-causing organisms.
Formulated to overcome the problems of limited spectrum and limited activity exhibited by other disinfectants, Virkon™ S achieves deactivation and destruction of the target organism through a broad spectrum, non-selective range of oxidation reactions. Unlike other disinfectant chemistries, such as aldehydes, Virkon™ S does not exert a specific toxicological effect on the target organism and is proven to kill pathogens in seconds.
It is proven:
To kill over 500 strains of viruses, bacteria, and funghi and yeasts
Against Newcastle Disease virus, Avian Influenze virus,

Salmonella

, and

Campylobacter

To be a powerful, fast acting, flexible, multipurpose biosecurity disinfectant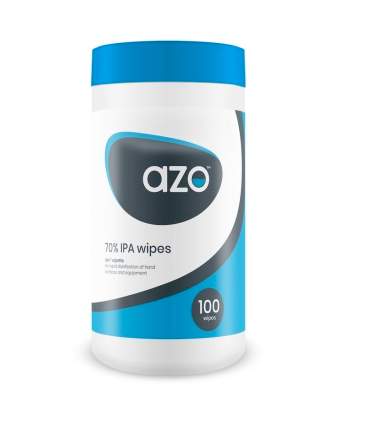 From £5.50
Azo™ 70% IPA Wipes